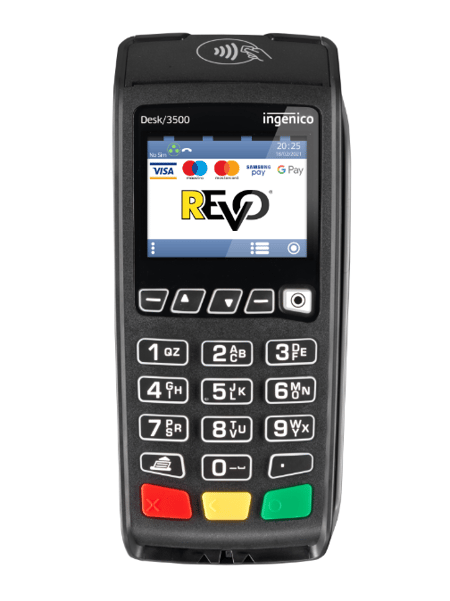 Our terminals are products of reputable worldwide suppliers, with very high efficiency and reliability.

REVO stationary terminals are user-friendly and their service is very simple, intuitive and capable in all lighting conditions due to the backlit display and keypad.

There is a possibility to connect PIN pad to the terminal, so that customer service in major trade posts could be much easier.
We accept payment cards of most payment systems organizations.