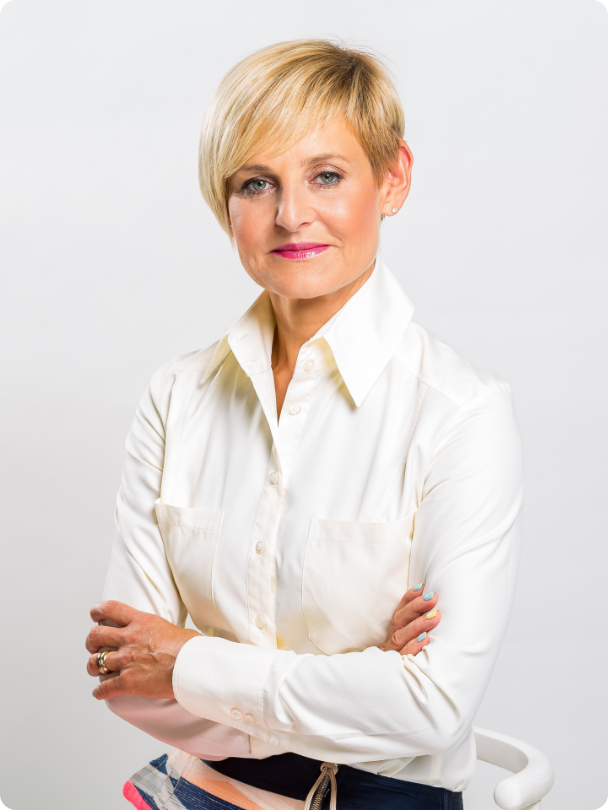 We are a part of the international EVO Payments group, a world leader in payments processing. We make payments for our clients easier in more than 150 currencies in 50 global markets - including the Czech Republic.
Our goal is to offer quality, fast, secure and efficient payment processing solutions for customers of all types and sizes. We build on top innovations and the reliability of our solutions for the Czech e-commerce market, which is one of the fastest growing in Europe. Companies are moving to the online environment, introducing terminals and the overal digitalisation.
My driving force and motivation is to move our projects forward for the benefit of all our customers, while using my previous experience from more than twenty years working in the financial sector at home and abroad.
Kateřina Štěrbová
CEO of EVO Payments International
Kateřina leads the EVO team in the Czech Republic. She is responsible for services as well as the development of the company's existing portfolio, the search for new opportunities and the building of functional partnerships.
Kateřina has many years of work experience in the financial sector, working for leading brands at home and abroad - among others for Boston Consulting Group, ČSOB, Erste Group, ING and NN. She was in charge of sales, product development, investments, savings as well as insurance and marketing. Kateřina graduated from the University of Economics in Prague and an MBA from the Wharton School, University of Pennsylvania in the USA.